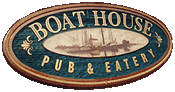 4917 7th Ave.
Kenosha, WI 53140
Phone: (262) 654-9922
Fax: (262) 654-5401
Contact Us: click here
Thank you for considering our facilities as the place to celebrate your special day. We can accommodate groups varying in size from 25 to 150 dinner guests. Our professional staff is prepared to cater to you, and to make all of the necessary arrangements you would like to make this day more memorable for you and your guests.
Enclosed are a variety of menus for your review. If you have any questions, please feel free to call. Do you need special accommodations? I look forward to meeting with you to discuss any arrangements you would like to make.
Sincerely,
Joyce Johnson
Banquet Coordinator
Direct Line: (262) 308-5162